Not sure? We are here for you!
Missing ideas or just graphics? We have a solution for both cases. For more than 20 years, we have encountered the possible and the impossible, so we bring a lot of ideas. We also work with a large number of creatives who can come up with their own ideas or "only" materialize thoughts when the graphic designer is not at hand.
How can we help?
You don't know what you want
Every year, most clients turn to us with questions about trends, new ideas or just types of what might be suitable for them. Constantly coming up with something new is what we enjoy and what we try to differentiate.
You know what you want, but you don't know what it will look like
Do you have a clear idea about the product, but is there anyone missing to materialize your idea? Or are your graphic designers on vacation? Never mind, we can help. We have around us graphic artists who specialize in typography, clothing design, design of 3 objects, creation of author's illustrations, ... whatever comes to mind.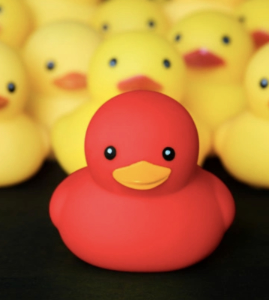 Identify your main differences
The first extremely important step is to know you and your needs. In order to be able to design what is right for you, we need to know the answers to various questions. Which values do you recognize as a company, how do you differ, what kind of event it is, ...
The salesperson will take you through the introductory meeting within 15-30 minutes and we can guarantee that you can take inspiration and new ideas from the meeting.
Pre-selection of possible ways of "custom vs. catalog" production
This step is part of the introductory meeting, but it is so important that it deserves a few sentences. We will ask for information on what are the key points for you in the production of products. Is the economy more important to you or do you want to have something unique and high quality? Is an exact delivery date important to you? Or is it essential for you that the products are manufactured in the Czech Republic? This is an example of a few questions that we will clarify together.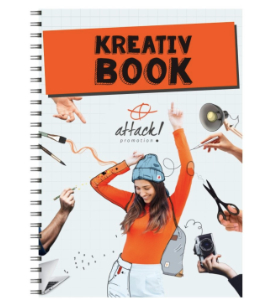 "Creative" presentation
After about 1 working week we will come to you with the result. This is something we call "creative". This is a document in which we will introduce you to how that project could be implemented. Of course, there is a graphic design supported by a description directly from the merchant and it is possible to go through the mythical "creative book" (but you have to ask the merchant :))
Start of sampling and production
Usually we can hit the first good one and we immediately start producing or patterning if necessary. Please note that the creative is not a production specification. We will solve this only in this step, when the exact assignment will be created, namely the correction.
Research collection for children (Prague Zoo)
Is your child a new Indiana Jones? If so, you will find a textile collection for him in the Prague Zoo, which will help him in his adventures. The products have several different gadgets on them, thanks to which they will be ready for anything.
Do you want to help with the design?
Fill out the form and we'll get back to you no later than the next business day .